Are you ready to step up your handbag game? Look no further than "The Latest Trends in Handbag Design." This article will give you a sneak peek into the hottest styles, shapes, and colors dominating the fashion world this year. From sleek minimalism to bold statement pieces, discover the must-have accessories that will elevate your outfit and make heads turn wherever you go. Stay ahead of the fashion curve and find the perfect handbag that perfectly complements your style.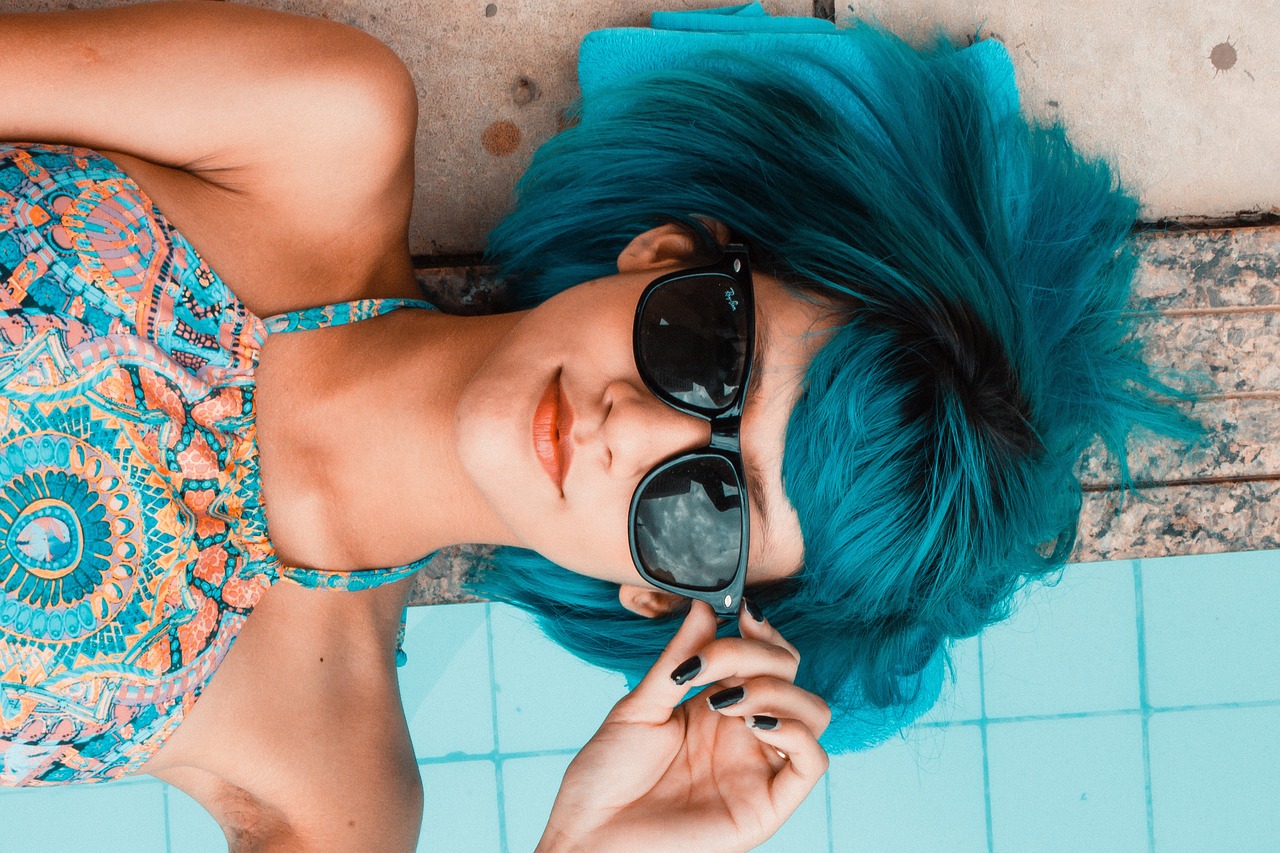 This image is property of pixabay.com.

The Latest Trends in Handbag Design
Handbags have always been a fashion staple, allowing you to express your personal style and carry your essentials wherever you go. As we dive into the latest trends in handbag design for this year, you'll discover a wide array of options that cater to different preferences and tastes. From sustainable materials to bold colors and innovative technological features, the world of handbags is evolving to meet the demands of modern fashion enthusiasts. So, let's explore the hottest trends and find the perfect handbag that suits your style!
Overall Handbag Trends
Emphasis on Sustainability
In recent years, there has been a significant shift in the fashion industry towards sustainable practices, and the world of handbags is no exception. Designers are increasingly using eco-friendly materials such as recycled leather, organic cotton, and plant-based alternatives like cork and pineapple leather. These sustainable options not only reduce our environmental impact but also offer durability and unique textures that add a touch of character to your handbag collection.
Influence of Streetwear
Streetwear has become a dominant force in the fashion world, and its influence is now extending to handbag design. With an emphasis on functionality and urban style, streetwear-inspired handbags are taking the scene by storm. Think of sporty crossbody bags, backpacks with edgy details, and fanny packs that effortlessly blend fashion and practicality. These streetwear-inspired designs allow you to embrace a casual yet trendy look while keeping all your essentials within reach.
Return to Classic Styles
While we embrace new trends and styles, classic handbag designs never go out of fashion. This year, we're seeing a resurgence of timeless silhouettes like the structured tote, the sleek clutch, and the elegant hobo bag. These classics exude sophistication and versatility, making them a perfect choice for various occasions. Whether you're headed to the office or a night out on the town, a classic handbag will always add a touch of timeless elegance to your ensemble.
Bold and Vibrant Colors
Gone are the days of sticking to neutral tones for handbags. This year, it's all about embracing bold and vibrant colors that make a statement. From fiery reds and sunny yellows to electric blues and playful pinks, let your handbag become a vibrant accessory that adds a pop of color to any outfit. Whether you opt for a monochromatic look or mix and match different hues, bold colors will undoubtedly make your handbag stand out from the crowd.
Mini and Micro Bags
If you're someone who prefers a minimalist approach or loves the convenience of carrying only the essentials, mini and micro bags are your new best friends. These petite handbags have gained popularity for their compact size, allowing you to travel light without sacrificing style. Whether it's a crossbody, a clutch, or even a belt bag, the mini and micro trend offers a diverse range of options for every fashion-forward individual. So, grab your favorite lip gloss, phone, and keys, and embark on your adventures with a stylish miniature companion.
Mixing and Matching Textures
To add depth and visual interest to your handbag collection, consider mixing and matching textures. This trend allows you to play with different fabrications, combining smooth leather with tactile materials like suede or velvet. By incorporating textured details such as embossed patterns or woven fabrics, your handbag becomes a work of art that captures attention and expresses your unique style. So, let your imagination run wild and embrace the textural journey that awaits!

Material and Texture Trends
Rattan and Wicker
As the summer months roll in, handbags made from rattan and wicker materials offer a refreshing and beachy vibe. These natural and sustainable materials add a touch of bohemian charm to your ensemble while providing a lightweight and breathable option for warmer weather. Whether it's a tote, a crossbody, or a basket-style bag, rattan and wicker handbags effortlessly combine style and functionality for those sunny days ahead.
Quilted Leather
Quilted leather has long been associated with luxury and timeless elegance, and it continues to be a prominent trend this year. This classic technique adds a sophisticated and refined touch to your handbag, elevating any outfit. Whether it's a quilted shoulder bag, a chain-strap crossbody, or a quilted clutch, the textured stitching and intricate patterns of quilted leather create a visually stunning piece that exudes both style and substance.
Denim and Canvas
The versatility and casual appeal of denim and canvas make them materials of choice for everyday handbags. Whether you opt for a denim tote or a canvas backpack, these materials offer a relaxed and effortlessly cool aesthetic. Perfect for running errands or spending a day at the beach, denim and canvas handbags provide durability and a laid-back charm that easily transitions from day to night.
Crocodile and Snake Skin
Animal prints have always been a fashion staple, but this year, the focus is on using actual crocodile and snake skins to create unique handbags. With their exotic textures and natural patterns, these skins add a touch of opulence and edge to your accessories. Whether it's a structured top handle bag or a chic clutch, crocodile and snake skin handbags create a luxurious statement piece that instantly elevates your look.
Sequin and Metallic Finishes
For those special occasions that call for a touch of glamour, sequin and metallic finishes are here to steal the spotlight. Whether it's a sequin-embellished clutch or a metallic crossbody bag, these finishes add a dazzling and eye-catching element to your ensemble. Let your handbag shine and be the center of attention as you dance the night away at parties or make a grand entrance at elegant soirées.
Style and Silhouette Trends
Bucket Bags
Bucket bags continue to reign supreme in the world of handbag fashion this year. Their slouchy yet structured silhouette offers a perfect blend of casual elegance and practicality. With their roomy interiors and drawstring closures, bucket bags are ideal for those who value both style and functionality. Whether it's a leather bucket bag for a polished look or a canvas option for a more laid-back vibe, this versatile style complements various outfits and occasions.
Saddle Bags
Inspired by the timeless equestrian world, saddle bags are making a comeback in the fashion scene. With their curved shape and signature flap closure, these handbags exude a classic and refined appeal. Whether you opt for a small saddle bag as a chic crossbody or a larger version as a statement piece, this nostalgic silhouette adds a touch of sophistication to any outfit. Pair it with tailored pants and a blazer for a polished look or dress it down with a breezy sundress for a boho-chic vibe.
Boxy Top Handle Bags
Channeling vintage vibes and retro charm, boxy top handle bags are a must-have this year. With their structured and geometric shapes, these bags offer a chic and polished aesthetic that complements both office attire and evening ensembles. Whether it's a minimalistic box bag with sleek lines or one adorned with playful embellishments, this style adds a timeless touch to your handbag collection.
Belt Bags
Known for their practicality and hands-free convenience, belt bags (also known as fanny packs) have become an essential accessory in recent years. Whether you wear them as a waist bag or sling them across your chest, these compact and versatile bags allow you to carry your belongings with ease. The belt bag trend embraces various styles, from sporty and casual designs to more sophisticated options with luxurious details. Whatever your taste, this trend offers a fashionable and functional solution to keep your essentials close at hand.
Oversized Totes
When you need a bag that can carry everything from your laptop to your gym clothes, oversized totes are the answer. This year, these spacious and practical bags are making a statement with bold colors, unique materials, and eye-catching details. Whether you choose a leather tote for a more professional look or a canvas option for a relaxed vibe, oversized totes offer both style and functionality. With their roomy interiors and sturdy construction, these versatile bags make the perfect companion for your busy, on-the-go lifestyle.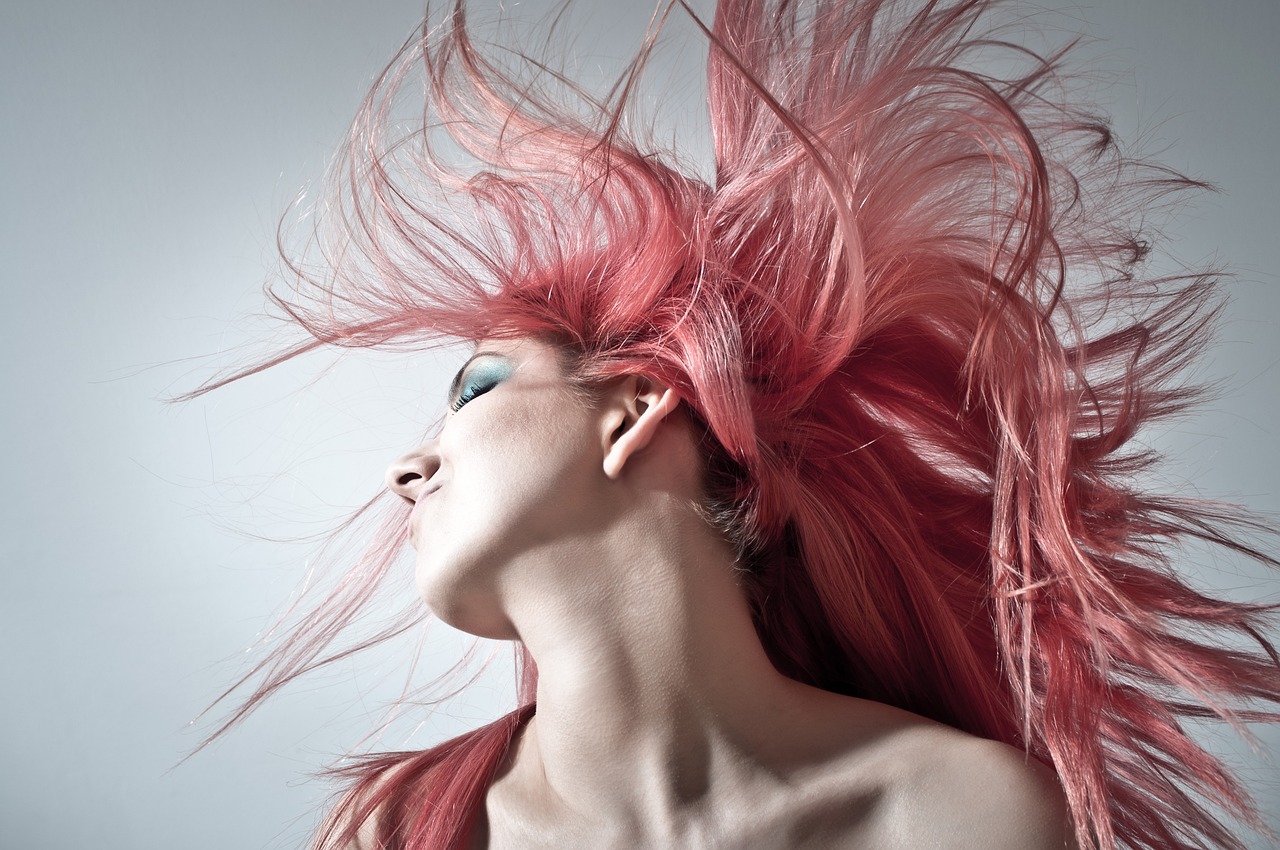 This image is property of pixabay.com.
Closure and Hardware Trends
Statement Zippers
When it comes to closures, zippers are no longer just functional but have become a bold statement on handbags. Oversized zippers in contrasting colors or metallic finishes add a touch of edginess to your bags, catching the eye and showcasing your fashion-forward style. Whether it's a sleek leather tote with a decorative zipper or a crossbody bag with multiple zipper compartments, this trend combines functionality with a fashionable twist.
Chain Straps
Chain straps continue to dominate the handbag scene this year, adding a touch of luxury and sophistication to any style. Whether it's a chunky chain strap on a quilted shoulder bag or delicate chain handles on a mini crossbody, this trend brings a polished and glamorous touch to your accessories. The juxtaposition of the tough chain with the softness of the handbag creates a captivating visual contrast that elevates any outfit.
Rope Closures
Adding a nautical and beachy appeal to your handbags, rope closures inject a touch of uniqueness and texture. Whether it's a drawstring closure or a woven rope handle, this trend creates a relaxed and summery vibe. Perfect for coastal getaways or casual days out, rope closures allow you to embrace a carefree and bohemian style while reaching for your daily essentials.
Tassel Details
Tassel details are a fun and playful trend that adds movement and flair to your handbags. Whether they're dangling from zippers, decorating the edges, or serving as decorative accents, tassels inject a bohemian and whimsical touch to any style. From vibrant colored tassels to neutral tones, this trend complements a wide range of handbag designs, adding a touch of personality and movement to your ensemble.
Geometric Clasps
Geometric clasps are a modern and chic trend that adds a sleek and contemporary element to your handbags. Whether it's a rectangular clasp on a boxy top handle bag or a triangular closure on a crossbody, these angular designs create a bold and eye-catching statement. Geometric clasps are often embellished with sleek metallic finishes or playful colors, adding a touch of modern elegance to your accessories.
Detail and Embellishment Trends
Fringe and Tassels
Fringe and tassels continue to be a popular embellishment choice this year, adding movement and bohemian flair to your handbags. Whether it's long, dramatic fringe or delicate tassels, this trend injects a sense of playfulness and uniqueness to your accessories. Choose a tasseled crossbody bag for a casual day out or a fringed clutch for a night on the town, and let these details steal the spotlight.
Studded Accents
For those who love to add a touch of edge to their style, studded accents are a perfect choice. Whether it's small studs adorning the trim of a handbag or larger studs creating a statement pattern, this trend adds a rebellious and rock 'n' roll touch to your accessories. Studded accents complement a variety of styles, from leather jackets and ripped jeans to feminine dresses, allowing you to unleash your inner rockstar.
Embroidery and Patchwork
Embroidery and patchwork offer a whimsical and artisanal touch to handbags, creating a unique and one-of-a-kind accessory. Whether it's intricate floral embroidery or patchwork patterns combining different fabrics and textures, this trend allows you to embrace a bohemian and boho-chic style. Let your handbag become a canvas for artistic expression and showcase the beauty of craftsmanship through these intricate details.
Floral Prints
Floral prints continue to bloom in the world of handbag design, adding a touch of femininity and romance to your accessories. Whether it's subtle floral embroidery, bold floral patterns, or delicate floral appliques, this trend brings a breath of fresh air to your ensemble. Floral prints offer versatility, allowing you to choose between vibrant and tropical blooms for a summery look or muted and pastel florals for a romantic touch.
Feather Trims
Feather trims offer a touch of extravagance and glamour, making a statement on your handbag. Whether it's a feather-trimmed clutch or feathers delicately adorning the edges, this trend creates a luxurious and ethereal look. Choose from bold and dramatic feathers for a show-stopping effect or opt for wispy and delicate plumes to add a touch of whimsy to your accessories.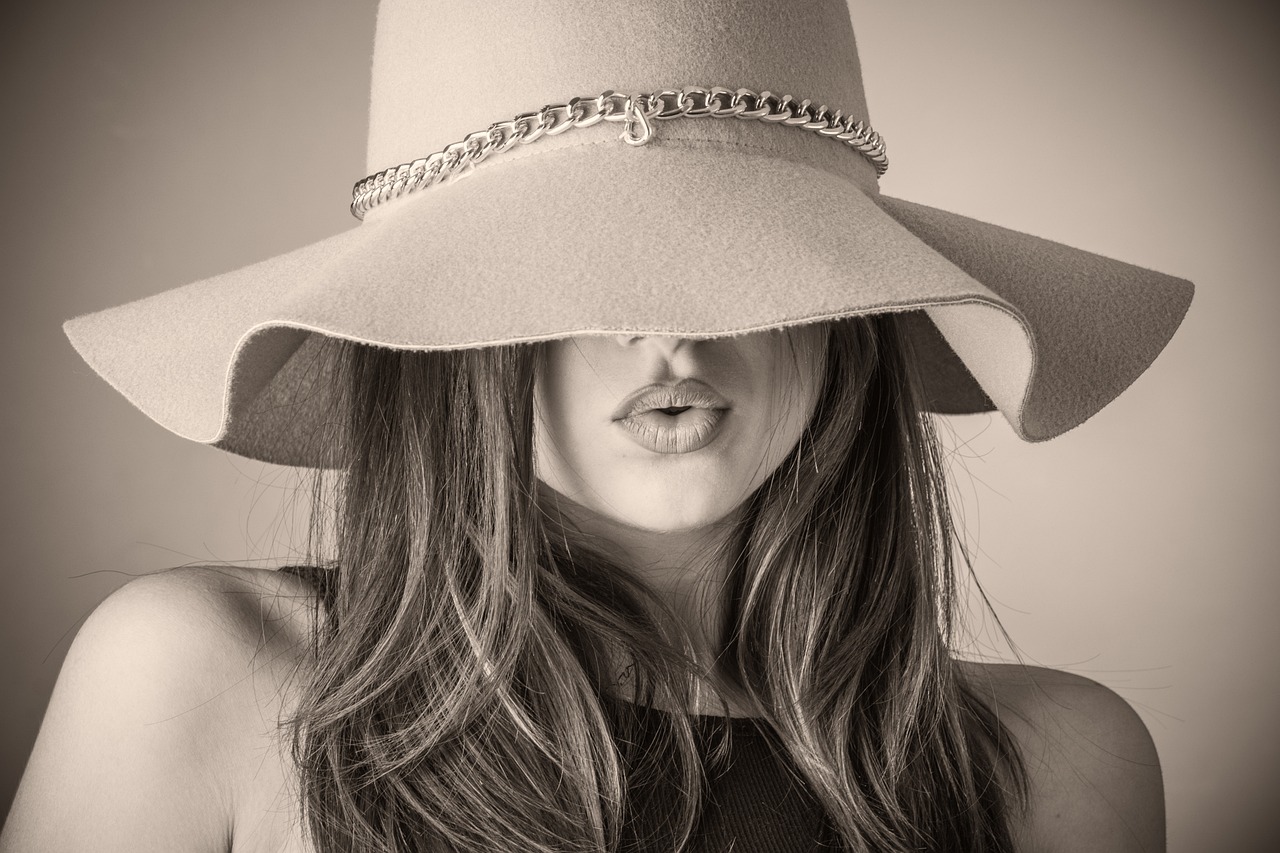 This image is property of pixabay.com.
Print and Pattern Trends
Animal Prints
Animal prints continue to roar in the fashion world, with handbags sporting bold and exotic patterns. From leopard spots to zebra stripes and snakeskin-inspired prints, animal prints offer a touch of the wild side to your accessories. Whether it's a statement animal print handbag or subtle animal print accents, this trend adds a fierce and confident touch to your ensemble.
Tie-Dye Patterns
The tie-dye trend has made a comeback this year, bringing a splash of color and nostalgia to handbags. Whether it's a swirling, psychedelic pattern or a more subtle and pastel tie-dye design, this trend creates a laid-back and bohemian look. For a fun and carefree vibe, opt for a tie-dye backpack or a crossbody bag, and embrace the groovy spirit of tie-dye.
Geometric Patterns
Geometric patterns offer a bold and modern aesthetic to handbags, allowing you to make a statement with your accessories. Whether it's symmetrical shapes, abstract patterns, or playful geometric designs, this trend adds a contemporary and artistic touch to your ensemble. Geometric patterns can be found on various handbag styles, from clutches to totes, allowing you to embrace this trend in a way that suits your personal style.
Stripes and Polka Dots
Classic prints like stripes and polka dots never go out of style, and this year, they are taking center stage in handbag design. Whether it's a striped tote for a nautical look or a polka dot crossbody bag for a playful touch, these prints offer timeless elegance and a sense of fun to your accessories. Mix and match different sizes and colors for a dynamic and eye-catching effect.
Tropical and Botanical Prints
As we embrace the warmer months, tropical and botanical prints offer a breath of fresh air to handbag design. Think lush palm leaves, vibrant flowers, and exotic birds adorning your accessories. Whether it's a tropical-printed backpack or a floral-printed clutch, these prints transport you to a paradise vacation, even if you're just running errands in the city. Embrace the vibrant colors and lively patterns of nature and infuse your handbag collection with a touch of summer.
Strap and Handle Trends
Detachable and Adjustable Straps
Versatility is key when it comes to straps, and this trend focuses on detachable and adjustable options. Whether it's a crossbody strap that can be removed to transform your bag into a clutch or an adjustable shoulder strap that allows you to customize the length, these straps offer flexibility and convenience. Embrace this trend to adapt your handbag to different occasions and carry styles.
Decorative Chain Handles
Chain handles are not only functional but can also serve as bold and decorative features. This year, handbags are embracing decorative chain handles in various designs, from chunky and oversized chains to delicate and intricate patterns. Whether your chain handle takes center stage as a statement piece or seamlessly blends into the overall design, this trend adds a touch of luxury and sophistication to your handbag.
Wide Shoulder Straps
Wide shoulder straps continue to make a statement, offering comfort and style as they distribute the weight of your bag. From leather straps with intricate designs to woven and fabric options with eye-catching patterns, this trend combines functionality with fashion. Wide shoulder straps can transform a crossbody bag or tote, adding a touch of elegance and making it easier to carry your essentials throughout the day.
Braided Handles
Braided handles add a touch of texture and craftsmanship to handbags, creating a unique and bohemian look. Whether it's a braided leather top handle or a woven fabric strap, this trend offers a relaxed and laid-back aesthetic. Perfect for casual outings or beach days, braided handles add an artisanal touch to your handbag, complementing a boho-inspired style.
Contrasting Materials
Contrasting materials in straps and handles offer a visually striking element to handbags, creating a dynamic and modern look. Whether it's a combination of leather and chain or fabric and metal, this trend adds a touch of uniqueness and visual interest. These contrasting materials showcase the creativity of designers and allow you to embrace a style that stands out from the crowd.
Size and Proportion Trends
Oversized Hobo Bags
Oversized hobo bags are making a comeback this year, offering ample space and a relaxed yet chic aesthetic. With their slouchy silhouette and roomy interiors, these bags accommodate all your essentials while adding a touch of bohemian charm to your ensemble. Whether you opt for a soft leather hobo or a canvas option for a casual look, oversized hobo bags are a practical and fashionable choice.
Mini Crossbody Bags
For those who prefer a more compact and minimalist style, mini crossbody bags are a go-to option. These tiny companions offer convenience and versatility, allowing you to keep your essentials close at hand without sacrificing style. Whether it's a sleek leather mini crossbody or a playful, vibrant option, this trend offers a diverse range of choices for those who love to travel light.
Structured Box Bags
Structured box bags offer a polished and refined look that's perfect for formal occasions or when you want to make a statement. These geometric silhouettes, often adorned with decorative clasps or hardware, exude elegance and sophistication. Whether it's a boxy top handle bag or a crossbody with clean lines, structured box bags add a touch of architectural beauty to your handbag collection.
Tiny Coin Purses
When you need a compact option to hold your loose change or small essentials, tiny coin purses are here to save the day. These miniature accessories offer charm and functionality, allowing you to easily find and access your coins without rummaging through your handbag. Whether you choose a sleek leather coin purse or a vibrant patterned option, these tiny companions add a delightful touch to your everyday routine.
Medium-sized Hold-All Bags
If you're someone who needs a balance between ample storage and a manageable size, medium-sized hold-all bags are the perfect fit. These versatile handbags offer enough space to carry your essentials, from your wallet to a small umbrella or a tablet. With their practicality and style, medium-sized hold-all bags are ideal for those who value functionality while keeping up with the latest fashion trends.
Influence of Technology
Smart Bags with USB Charging
In the age of technology, handbags have also joined the movement by incorporating smart features. Smart bags equipped with USB charging capabilities allow you to stay connected on the go. With a built-in power bank and charging port, you can conveniently charge your devices without the hassle of searching for an outlet. Stay powered up and stylish with smart bags that seamlessly blend fashion with functionality.
Built-in Bluetooth Speakers
For those who can't go a day without their favorite tunes, handbags with built-in Bluetooth speakers are a game-changer. These tech-infused bags allow you to enjoy your music on the go by connecting your smartphone wirelessly. Whether you're at the beach, lounging by the pool, or simply running errands, you can create the perfect soundtrack for your day while keeping your essentials close at hand.
Tech-Enabled Safety Features
In the fast-paced world we live in, safety is a top priority. Tech-enabled handbags offer features like RFID-blocking materials to prevent electronic theft and anti-theft mechanisms to keep your belongings secure. Some bags even have GPS tracking capabilities, allowing you to locate your bag in case of loss or theft. Embracing these tech-enabled safety features offers peace of mind while staying stylish.
LED Lighted Interiors
Gone are the days of blindly rummaging through your handbag to find what you need. LED lighted interiors are here to illuminate your search. These innovative handbags have built-in lights that automatically turn on when you open the bag, making it easier to find your keys, makeup, or any other items you may need on the go. Say goodbye to digging in the darkness and embrace the convenience of LED lighted interiors.
Wireless Phone Charging Pockets
Never worry about running out of battery on your smartphone again with handbags featuring wireless phone charging pockets. These bags have specially designed compartments that wirelessly charge your phone while it's safely stored away. Whether you're on a long commute or out and about with no access to wall outlets, wireless phone charging pockets ensure you stay connected and powered up throughout the day.
Cultural and Artistic Inspirations
Asian Influence
Asian-inspired handbags continue to captivate fashion enthusiasts with their intricate details and timeless appeal. From traditional embroideries to delicate silk fabrics, these handbags embrace the beauty and craftsmanship of Asian cultures. Whether it's a clutch adorned with delicate cherry blossom motifs or a vibrant silk tote, these designs add a touch of elegance and exoticism to your ensemble.
Artistic Collaborations
Artistic collaborations between fashion designers and artists have been a driving force in the handbag industry. These collaborations result in unique and limited-edition pieces that blur the lines between fashion and art. Whether it's a hand-painted bag or a graphic print created by a renowned artist, these collaborations allow you to own a wearable piece of art that showcases both creativity and style.
Vintage and Retro Revival
Vintage and retro styles continue to inspire handbag designers, offering a nostalgic and timeless appeal. From structured box shapes reminiscent of the 1950s to disco-era sequins and metallic finishes, vintage and retro revival handbags add a touch of old-world glamour to your ensemble. Whether you're a fan of the flapper fashion of the 1920s or the disco divas of the 1970s, there's a vintage-inspired handbag that will transport you back in time.
Bohemian and Global Influences
Bohemian and global-inspired handbags continue to resonate with fashion enthusiasts who embrace a carefree and eclectic style. From woven fabrics and fringe details to vibrant embroidery and tribal patterns, these handbags capture the spirit of different cultures around the world. Whether it's a colorful embroidered backpack or a fringed crossbody bag, embrace the wanderlust within and let your handbag become a symbol of your free-spirited personality.
Futuristic and Avant-Garde Designs
For those who dare to push the boundaries of fashion, futuristic and avant-garde handbag designs offer a glimpse into a world of innovation and imagination. These unconventional pieces challenge traditional notions of handbag design, with their sculptural shapes, unconventional materials, and futuristic finishes. Whether it's a geometric masterpiece or a metallic statement piece, these handbags are sure to turn heads and make a bold fashion statement.
As you navigate the exciting world of handbag trends, remember that fashion is about self-expression and finding pieces that reflect your unique style. Whether you choose to embrace sustainable materials, opt for bold and vibrant colors, or gravitate towards classic silhouettes, there's a handbag trend that's perfect for you. Explore the vast array of options available and let your handbag become an extension of your personality, adding the perfect finishing touch to any outfit. Happy handbag hunting!